Wow!  I think this is the longest period of time I've gone without blogging!  A little summer break – promised myself more of them – and a complete meltdown of what I refer to as the "mother ship" computer, have allowed a few weeks to slip by from the blogosphere.
(Oh, if only!)
In the meanwhile, every summer, I try to take time to reevaluate things I'm doing in my business – both right and not-so-right.  The design world is constantly evolving and it's important to keep moving along with it.  I'm not just speaking of trends.  We know those will come and go and I'm happy that I've been around long enough to help clients navigate that part.
(Kind of describes my computer experience, in the beginning . . . before my new tech engineer came to the rescue!  The office should be back to full swing in a day or two.)
The evolution, I'm referring to is the direction all of you are heading in trying to create a beautiful home, while forecasting your years ahead.  I was just speaking to a young mother about making furniture decisions, for her children's rooms, and I asked her this question . . . . what do you think the difference in their needs will be, five to seven years from now?  It certainly gave her pause to think.
You see, the same burning question business experts pose to us is the same question to be pondering when thinking about making any interior changes.  It's not just about what you like or see, now.  It's about what will serve a purpose – and that you'll still like - for a period of time.  Most people feel obligated after making an investment to at least tolerate their decisions.  (Mmmm – notice how they also say most marriages end after about five to seven years?  Tom and Kate, Ashton and Demi . . . . )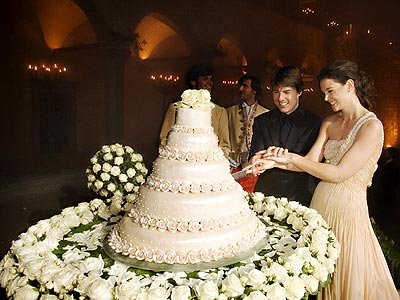 (Ah, the "good" old days!)
Meanwhile, I've been looking ahead to decide where my business will be in five to seven years and the direction I want it to grow.  Will all of my clients need to be luxury clients, in order to survive as a hands-on,concierge designer?  Or, do I need to convert my focus to online services – as I've also been advised, in order to stay relevant to a larger audience?  Is there anything left for those in the middle?
My recent computer fiasco made me appreciate that sometimes we need someone, and in person, to "save the day".  Do you get that from an online experience?  I can absolutely say I was exhausted by my "distance assistance".  Yes, though I found my new tech engineer via a Facebook connection, there was no way I would have subjected myself to another "fix-it" by phone or the web.  I wanted and needed a site visit and it was part of his business model to provide it.  (Yay!)
Stay-tuned.  I'm sure there will be more to this story.  I think there's a reason for everything and sometimes life brings us "happy accidents" for lessons to be learned. 
What do you think?
Design - where perfection is an ideal, tempered with reality, and my team strives to find the balance.  If this post resonated with you, drop me a line to find out more about my design services.  Believe it or not, it's time to plan for holiday deadlines!
To subscribe to my blog updates via email click here.
To follow Wanda S. Horton Interior Design on Facebook click here.
To follow me on Pinterest click here