Ready or not, here they come! In almost a month, the trifecta of Halloween, Thanksgiving and Christmas/Hanukkah/New Year will be upon us. This public service message isn't about making your heart skip a beat or two. Heaven only knows we live in a world of "breaking news" headlines, every second or so. No, this is just a timely and gentle reminder to take some baby steps towards getting ready so you're not making the big, giant leap at the last minute. It will help you to ease into the season with style, confidence and calm.
Here are three easy steps to take for starters:
1. Go through your Christmas Card list and check it for any additions, deletions, or address updates. I keep a separate ones for my business and for personal mailings. This saves guessing on how many cards I should order, especially if they're preprinted.
(I love using this fillable form for tracking updated information. I can always have confidence when I send out separate mailing batches that I've not missed anyone. You can always copy and paste the information into a mail file, too! Click on the image to download your own!)
2. Shop for those cards and start addressing them. I'm not sure if there are a lot of brick and mortar who may have put out holiday cards, but I love browsing the Etsy site for artistic and unusual product. Last year I found some recycled vintage designs, almost like little gifts in themselves, to share with special friends and family.
You can also download designs to print your own or you can order personalized pieces, like I just did for my clients. Some vendors will even pre-print your return envelopes. If you like to hand address envelopes, versus labeling them, you can do a few at a sitting. Remember little bites equal big results!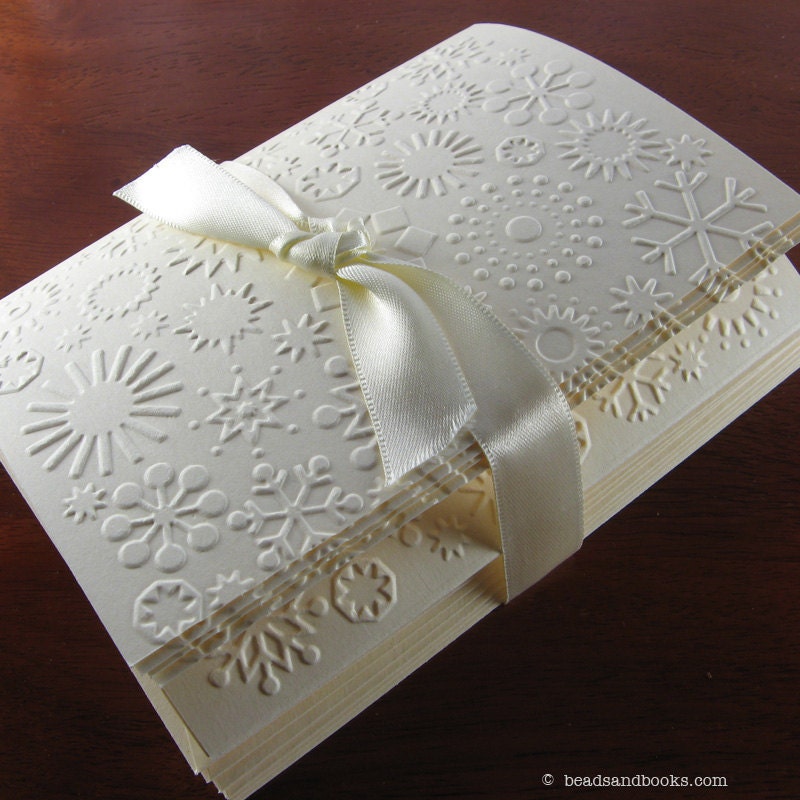 (Can you imagine opening an envelope with this beautiful card gracing the interior? A little work of art!)
3. Start thinking of holiday entertaining. I know, I can hear you groaning! . . . However, it might be time to do a quick inventory of your serveware and linens to see if you need to add a platter to your pattern or look for complimentary vintage pieces. Maybe some gravy stains didn't come out of a few napkins. If they're family heirlooms, it's time to try some special laundering or for really stubborn stains, you can send them off to The Laundress for some TLC. You may also want to look at purchasing some nice quantities of "no worries" linens. It will make for a relaxed dining experience if an accident occurs. Thinking ahead will give you plenty of time to source before things become picked over.
(I do love personalized table linens. If you're a little worried about food spills, you can still enjoy the beauty of monogramming on a clever chair slipcover.)
There you have it. A little holiday inspiration to get you going without causing you to dive under the covers!
Just remind me of this in a few more weeks!
Design - where perfection is an ideal, tempered with reality, and my team strives to find the balance. If this post resonated with you, drop me a line to find out more about my design services.
To subscribe to my blog updates via email click here.
To follow Wanda S. Horton Interior Design on Facebook click here.
To follow me on Pinterest click here