Perhaps I'm enamored with dressing tables due to my overdose of Downton Abbey episodes – if there is such a thing - or it could be because of the articles I've been writing for other blog sites, regarding living well and the beauty we can bring to our homes, even in small doses.
Either way, there's something about having a delegated space to capture all things dainty, glamorous and feminine. Mine isn't so much a dressing table but a chest, topped with an Italian tray, along with some crystal jars and porcelain pieces. It gives me a place to end the day with a little ritual of turning off the lamp and it greets me in the morning with all things sparkling.
I have an affinity for these Florentine style trays. They come in a multitude of colors and patterns and not only are they perfect for catching a necklace or a collection of perfume bottles, they're great for creating a wall display. Each one has a link to the source, if you click on the photos.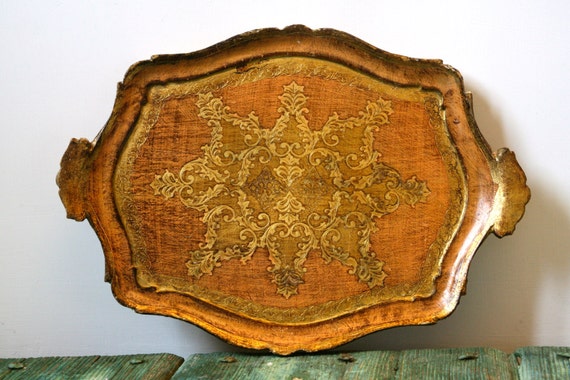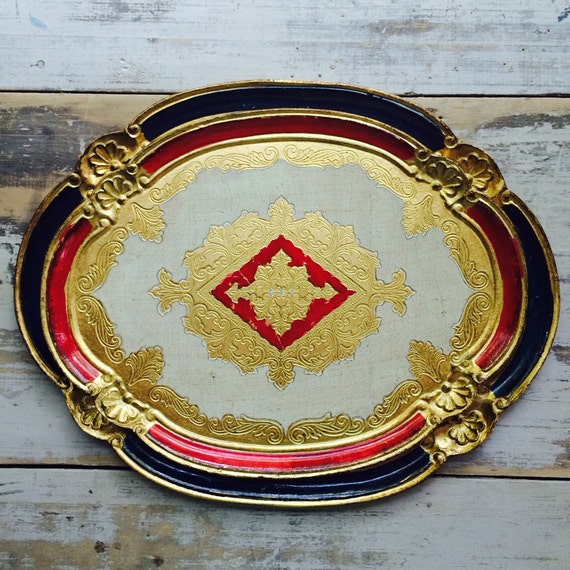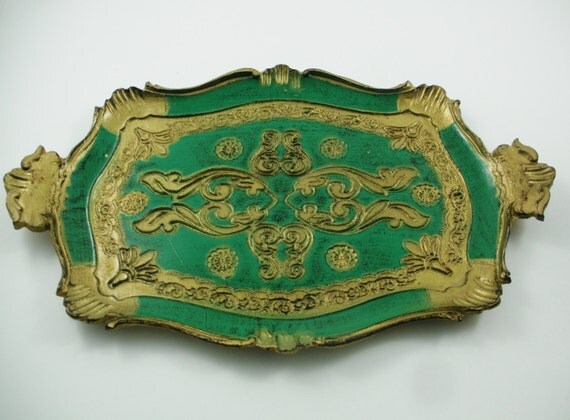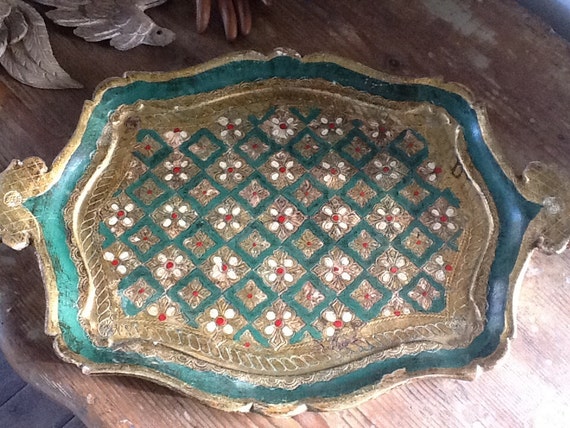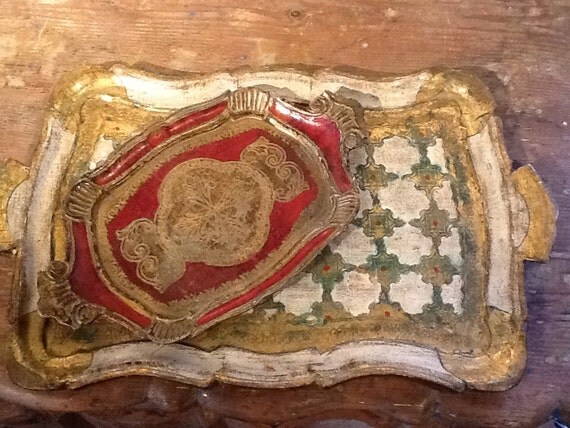 I remember being able to see these jewels piled high at several, local antique shows. Now, they seem to be a little more difficult to find. It's funny how we want something even more when it's not so available.
Perhaps I'll have to start putting in my orders on Etsy, where all of these are featured, sans the one I've got on my dressing chest. I'm sure I'd find a spot for them!
All my best! ~ Wanda