Isn't there something marvelous about a beautiful door knocker? Even the plainest entry can become delightfully decorated!
Entry doors and hardware have been front-of-mind, as of late. I've been working on a lovely custom home build, in the Charlotte area, thanks to Arcadia Homes, and we're in the midst of finalizing doors and hardware.
I'm also in the progress of updates to a couple of clients' existing exteriors, as well. These are all totally different dwellings. One is a classic style with rustic touches and one contains brick accents which will disappear, as we take the traditional styling to a cleaner, Craftsmen direction. The other one is in Oak Island, NC, so a beach cottage aesthetic will definitely be in play. Who says an interior designer has to stay indoors? With longer, sunnier days ahead, it's a happy thing!
Even though there will be some technology governing the methods of alerting the homeowners to their guests' arrival, I still love the beauty of a hand's-on approach of saying "I'm here!".
I found some stunners at Fabbricreations . . .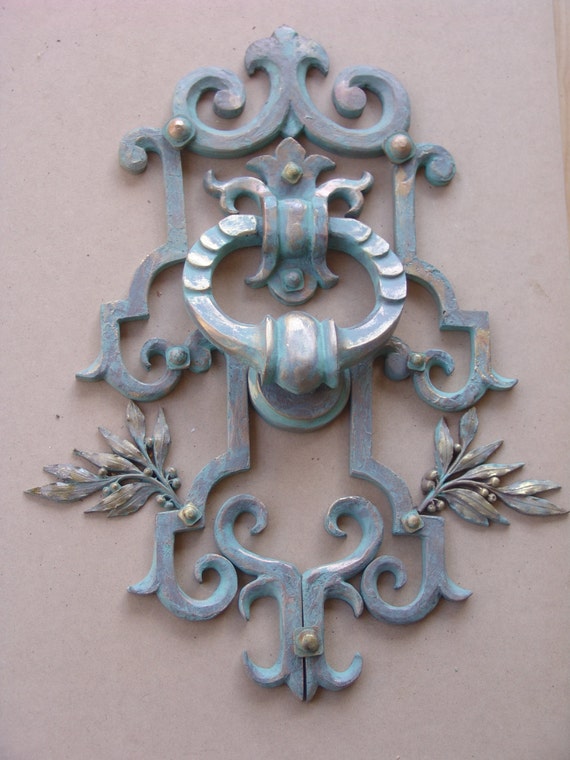 (Razzle-Dazzle Door Knocker – And yes, it is!)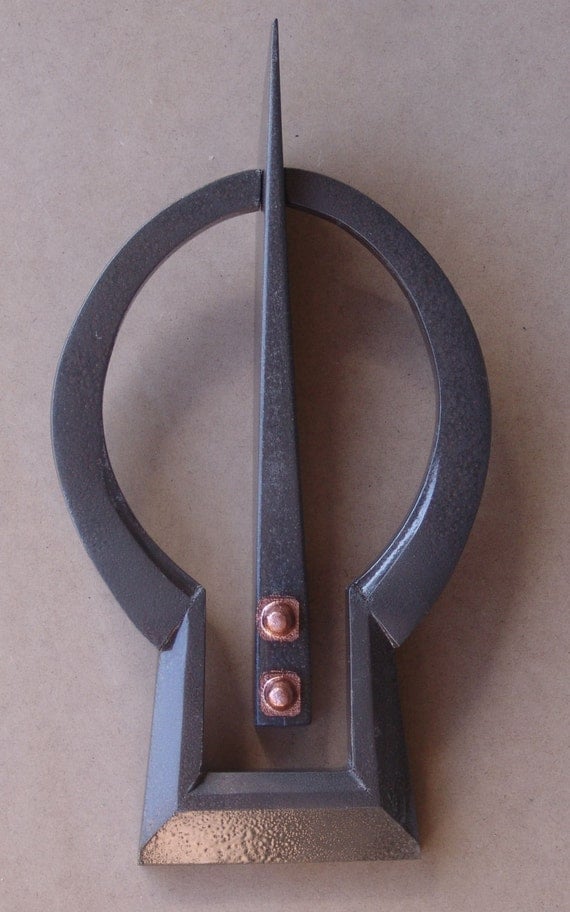 (Modern Door Knocker – A piece of sculpture!)
And at 1stdibs
(Bronze Face Door Knocker by Cellura – Via Lewis Trimble)
Retroricks offered a very Zen approach . . .
(Vintage 1969 Terra Sancta Guild Brass and Enamel – Totally chill.)
And then there are estate sales and local shops with some gorgeous offerings . . .
(This was shared by Jennifer Burnham on her Instagram page, regarding an upcoming estate sale. Don't even think about it. I so want this one!)
I know we're glad spring is a few, short days away and it's going to be all about the view as we welcome in the extra sunshine and thawed-out visitors. One of my favorite services is exterior transformations, from concept to completion. What a difference they can make!
Now, back to the design boards. Happy, longer days!
All my best ~ Wanda